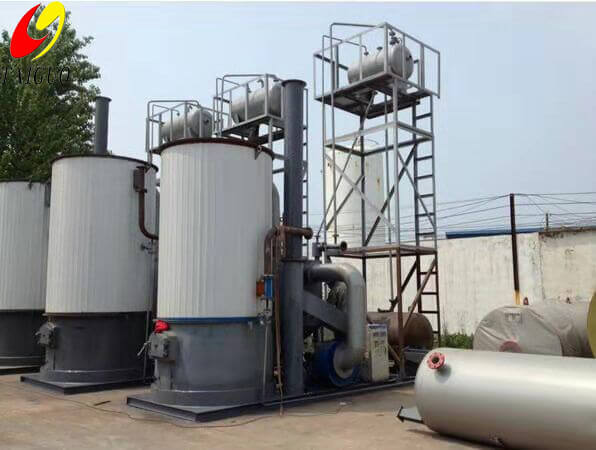 Owing to its characteristics of high heating temperature, low working pressure, and energy saving, the thermal oil heater could be widely used in a variety of industrial production.
1) Textile industry - dyeing machine, drying rooms, high temperature machine, resin setting machine.
2) Food industry - cooking, drying, vegetable oil refining.
3) Chemical industry - oil chemistry, polymer industry, reaction tanks, distillation, concentration.
4) Plastics industry - plastics fired, extruded shape.
5) Rubber industry - hot press, hot extent, extrusion, vulcanization molding, injection, etc.
6) Paper industry - drying, corrugated paper processing, calender, glue roller.
7) Wood industry - hot processing, heat setting.
8) Machinery industry - drying, assembly processing
9)Building materials industry - plasterboard drying, asphalt heating, emulsified asphalt, asphalt concrete, concrete component maintenance, etc.
10) Synthetic fiber industry: polymerization, melting, spinning, extension, dry